The Author, D. H. McKee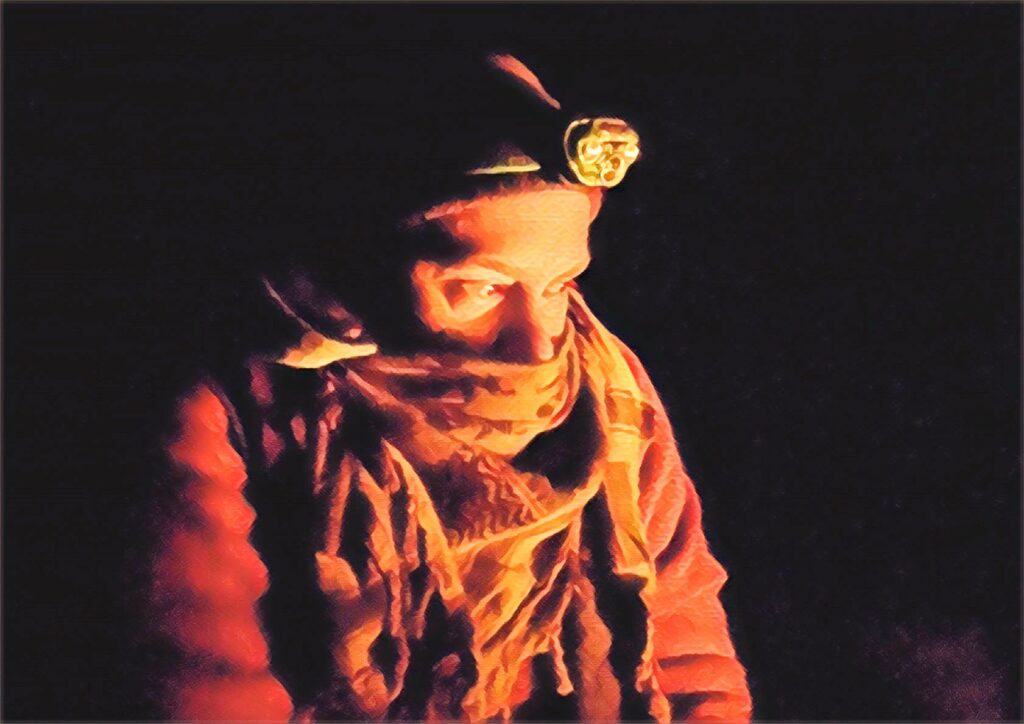 Hello there! Please don't shoot! At least not until you've heard about the fantastic opportunity which I'm about to propose. That's right, just lower your gun until you've heard me out.
Yes, I'm Kitchener's David McKee, local television and literary personality. You may have heard of me from my award-winning novels about private detectives and space clowns. If there's a story to be told in this post-apocalyptic world, you can count on me!
Morale down for your group of survivors? Let me cheer them up with my unbelievable and true stories of high adventure, romance and working at the high-tech sector before the crash!
But that's not all! I've got the skills your group is so obviously lacking! Are you tired of whining soccer moms and over-reactive weekend warriors? Maybe your cubicle jockeys have all regressed to a feral state and your television preppers have gotten themselves eaten by roving zombies! Well, fear not, for I have the needed skills to help sustain! Rock climbing safety? You got it! Sailing and boating skills? Can do! Gun safety and First Aid! Now we're talking!
I've acquired these mad skills as part of my fevered dream of trying everything out. As a directionless Generation-Xer, I've tried just about every occupation from hospitality to heavy industries. I mean … I've been there, done that. Need a lift truck operator? I'm here for you, man.
…
But maybe you can't trust anyone in this post-apocalyptic hell of a world? Well, as an ENFP Myers-Briggs personality type, I'll be your champion and idealist! I'll interview all potential group members, whether they be for a survivalist camp, emerging community, or apocalyptic death cult! I'm no stranger to cults, and have been the founder and lone survivor of quite a few since the fall of civilization.
Yes, all those skills and more are available to you, dear survivor, at a most affordable price! Just don't shoot me. At least, not until I can show you what I can do to help! From making biodiesel to synthesizing chlorine … even if we've lost track of the days of the week, I'll still be your man Friday!
Follow Me on Social Media