Two New York teenagers have been accused of stealing a skeleton from a cemetery and taking it to a party dressed as the Star Wars villain Darth Vader.


Michael Herz, 18, and Michael Sossi, 17, allegedly took the body of an actor who died in 1938, and two skulls, from a crypt on Long Island in November.


"Herz dressed up the full body with glasses and then they put a Darth Vader mask on him," said detective Brian McMenemy.


The two teenagers, and a third youth accused of "receiving a stolen body", all deny the charges.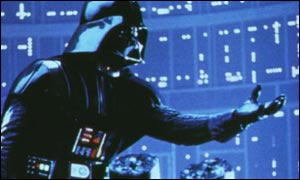 http://www.ftimes.com/main.asp?FromHome=1&TypeID=1&ArticleID=17680&SectionID=1&SubSectionID=1