Luckily, this SWG game lets you take screenshots. I figure, if my digital camera was destroyed, at least I can use screenshots to help perk up this drab site…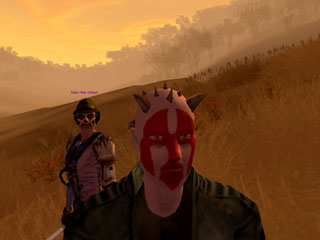 A couple of buddies of mine got into the game too. This is one of those geeks.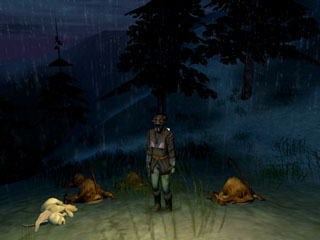 About the only thing I'm good at killing is these small things, named Gubburs. So I've got to kill a lot of them….