Cutting-edge technology was used at Canada's largest indoor marijuana factory to avoid detection and to grow thousands of illicit plants inside a former Molson brewery, police say.


An estimated 30,000 plants . estimated to be worth $30 million . in various stages of production were discovered by police in the raid at the landmark for southern Ontario commuters. Many of the plants were blossoming inside 25 beer vats that had been converted for incubation.


The operators used an "extremely sophisticated" and professional growing system that turned the giant vats into hot houses filled with hundreds of hydroponic plants, police said.


They used a filtration system that pumped air into the vats and also sucked out the scented air, filtering it and sending it into a self-contained room so the unmistakable aroma was not noticeable.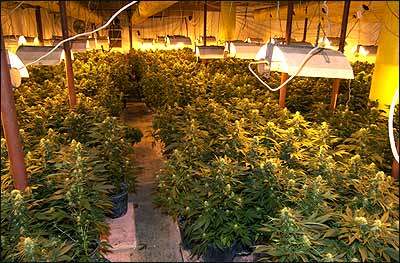 Check out the article Here.