Finally, a southern band that Neil Young would like.
Misty Dawn, Western Civ's Manager/ Life Long Friend says all band members were "born and raised in North Alabama," but adds: "don't worry, there is no southern rock influence here." While it's hard not to be influenced by those bands from your area, these guys are from famous Muscle Shoals, which means their influence could be any or all of the big rock, R&B, jazz, blues, and soul groups from the 60s and 70s.
Muscle Shoals, Alabama, once known as the Hit Recording Capital of the World was the place to make hit records, throughout the 60s and 70s. Artists such as Wilson Pickett, Aretha Franklin, the Rolling Stones, Bob Dylan, Otis Redding, Duane Allman, Jerry Reed, and many others made music there. The town was even mentioned in "Sweet Home Alabama," the song in which Lynyrd Skynyrd disses Neil Young — sort of light-hearted getting back at him for his "Southern Man" song. Apparently, Skynyrd were big fans of Young. If this is true, then Western Civ is the lynchpin between all the good things about Alabama, and all the good things about grungy Canadian rock icons.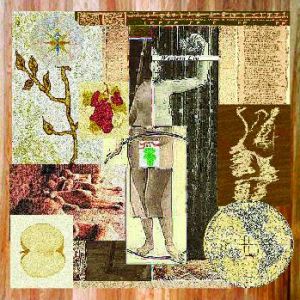 Their current release, an EP titled "Regent Kingfish Slumberpad" tells us there's little southern rock anywhere to be found. More likely is the influence of the late 90s indie (and possibly even east coast Canada) sound. Stick this CD next to your Archers of Loaf, Pavement, and early Sloan albums.
The cleverly-titled "There's No I in Team (but There Is a Me)" is a tragically short tune, with shrill voices and weedly guitar flourishes, reminiscent of Sonic Youth. It's a completely different approach from "Of Her Many Newfound Splendors" and its catchy guitar riffs. There's a moody, mournful solo in this song that's classic 90s rock. I feel like I'm back in University with this song. I'm having a flashback about running nude around campus. Whoa.
They run the gambit of different grungy styles from distorted guitar, to feedback, to barely audible lyrics, but it all seems to be done intentionally, and with some merit. "Got the #" throws loads of feedback into the background, providing a backing drone for the song. This was the first song I heard from Western Civ, and the one that reminded me instantly of Pavement.
Of all the tunes, "Stingray Blanket" has the most potential of the EP, and is complex, layered, and sounds well-produced. It's a sad-sounding ballad, something that you can see Sarah McLachlan covering as some sort of tribute.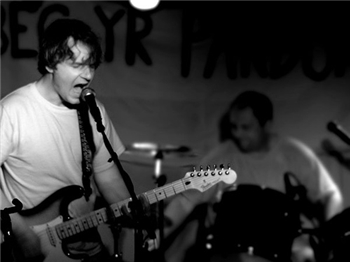 If the EP is any indicator, their full album, "Remington Steele Magnolias," is likely to be an excellent surprise. Expect it in March/April 2007.
Western Civ may not spend much longer in Muscle Shoals. Misty tells me that "honestly there is a good deal of music starting to flow from the Muscle Shoals area," but "now the studios strive to keep the doors open and the musicians are having to leave the area to get noticed." The news is that the entire band will be moving to Chapel Hill, NC.
Check them out on their website, http://www.westerncivrock.com/.