Yeah, right. Canadians with *nano-bots*…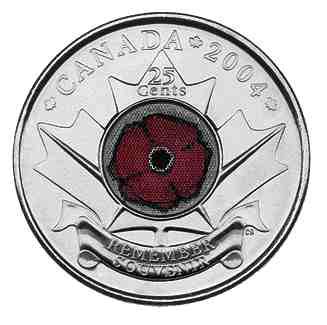 Hamilton Spectator – Search
Call it Canada's contribution to the 21st century Cold War.
This country's poppy quarter sent the intelligence community into fits last year after the U.S. issued a warning about radio transmitters concealed in a coin. That alert had Canadian intelligence officials scratching their heads. Which Canuck coin was the U.S. talking about?
Just declassified information obtained by The Associated Press now indicates that it was Canada's commemorative quarter — the world's first coloured coin — that set alarm bells ringing in Washington.