Very very cool. There's also a revisioned Star Wars collection.
SILLOF's WORKSHOP: Gaslight Justice League Custom Figures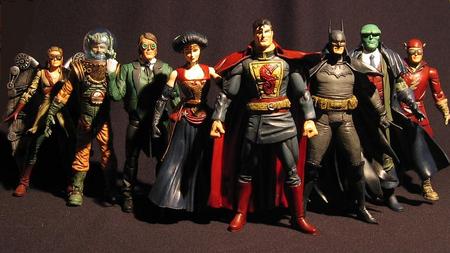 Inspired by the comic book, Gotham by Gaslight by Mike Mignola and Brian Augustyn. Set in 1880's , Batman attempts to stop Jack the Ripper, who has come to Gotham.
I attempted to re-design the famous members of the Justice League in the Victorian Era. I went for a darker look & tried to give them the right period feel, but also keep the feel of the original character.