I'm totally going to buy the "crime scene" roll.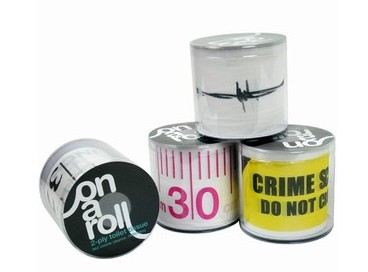 On-A-Roll On A Roll Novelty Toilet Paper Loo Bog Lavatory WC Clean Wipe Joke Fun Bathroom Bath Room Home 2 Ply Rolls UK Buy
Have you ever noticed that going to the toilet, although necessary, can be rather boring. Bring some life back to your bathroom with these On-A-Roll novelty toilet papers. Each comes with its own amusing design that will have you cracking up.