I haven't seen this kind of human shield action outside of a Tokyo subway groping video.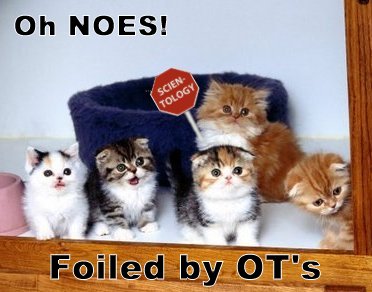 Operation: Human Shield – Scientologyâ..s Latest Means of Suppressing Criticism – The Frame Problem
In the … absolutely hilarious video, OT (Operating Thetan) level Scientologists create a human chain to block the view of other Scientologists of Tory â..Magooâ. Christman and her protest sign encouraging Scientology to stop destroying families.