Look at the actual numbers, and you will see two main discrepancies:



[Liberals made up only 14% of the poll.]
And: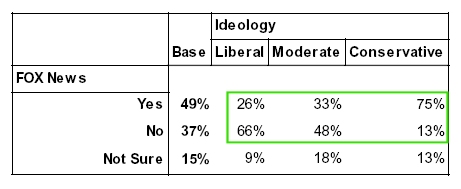 [Liberals and moderates voted overwhelmingly against FOX]
Let's be clear: with 61% of Americans (liberals made up 14% of the poll, and moderates made up 47%), Fox News is the least trusted name in news. And they are the least trusted outlet by a decisive margin.