I'm offended by this. Porn is so much better than god.
To an atheist, God is like porn. And as you might imagine, God is everywhere online. At times, God's e-presence becomes quite overwhelming to the individual who is attempting to live a God-free life.
Now atheists can live a pure godless life online. No longer will you be led astray by the Holy Spirit or the Dalia Lama while doing Internet searches. You can overcome. And we can help. Why not take the temptation away from your computer and block all-things God from showing up in your online searches?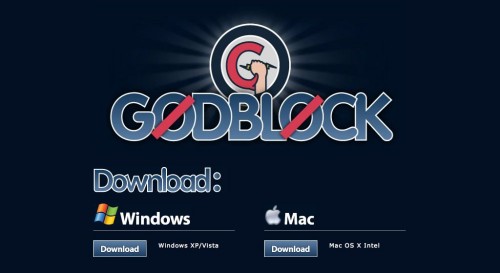 But this is the best part:
Order today and we'll throw in our BlockBono device absolutely free.
Are you an atheist? Block God online today! | Jesus Needs New PR