From acclaimed thriller-suspense novelists Heather Graham and Jon Land comes "The Rising." Read an excerpt on the Tor/Forge blog.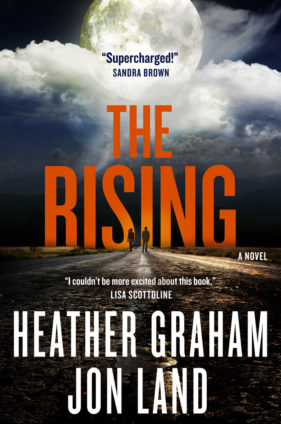 Twenty-four hours. That's all it takes for the lives of two young people to be changed forever.
Alex Chin has the world on a plate. A football hero and homecoming king with plenty of scholarship offers, his future looks bright. His tutor, Samantha Dixon, is preparing to graduate high school at the top of her class. She plans to turn her NASA internship into a career.
When a football accident lands Alex in the hospital, his world is turned upside down. His doctor is murdered. Then, his parents. Death seems to follow him wherever he goes, and now it's after him.
(via torforgeblog.com)