Nice day today, but still a little cold for doing anything outside. Besides, it looks like rain anyway. Still, I was out on the balcony, cleaning up and planting the herbs I picked up from my dad yesterday. I'm going to get some new plants from the Home Despot. Can't wait for the nice weather, so I can start enjoying the balcony again.


Maybe pick up a new video card too.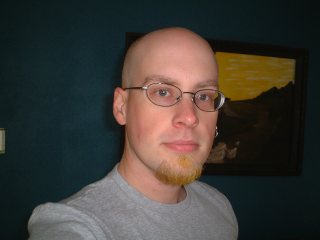 My mom doesn't like the shaved head, the beard colour, the earrings, the fact that I don't tell her about my love life. But she was happy to see me anyway.


And she thinks my car's too dusty.