Picked up a sweet deal on a Canon Rebel XTi and a couple of lenses — the stock 18-55 lens and a 70-300 zoom lens. I'm using my older Sony camera to snap this picture. It's got a harsh flash, and without it, everything is usually blurry unless it's noon and sunny and I'm outside.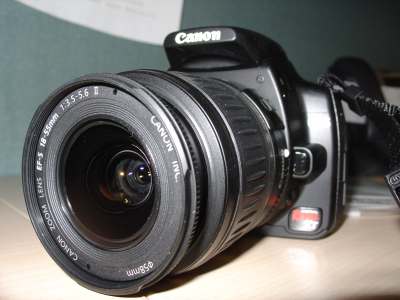 The Rebel takes some pretty nice pictures. This one was using the 18-55 lens in night mode with macro focusing.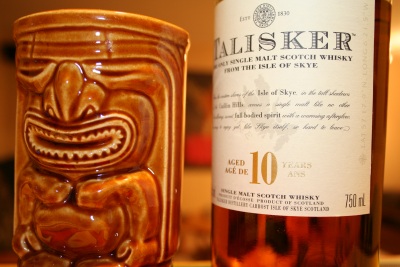 These others were taken with the zoom lens. One is down Princess St, from the parallel parking space at the top of the street. The action was sufficient to capture a passing car in three frames. If I zoom in on the original, I can read the guy's license plate.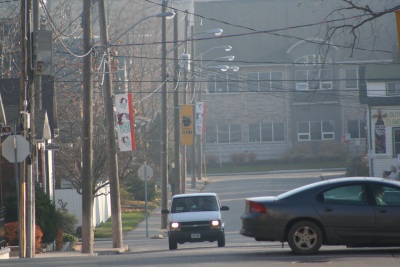 This was taken from the Starbucks/Chapters parking lot at King and Weber. The bikes are on the side facing King St.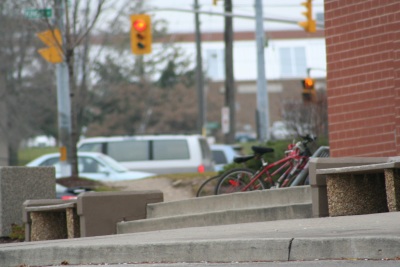 The following shot was in my own parking lot. The cars are about sixty feet away.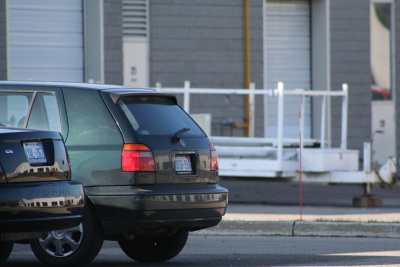 I'm going to try it out a bit and see if it improves my abilities as an amateur photographer.