Mmmn. Any weirder than anything else you see at the Asian food market?
Wasp crackers are creating a buzz – Slashfood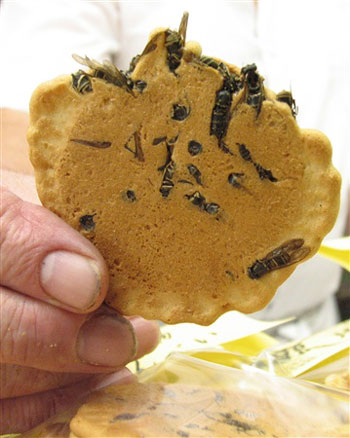 In Omachi, Japan, a village 120 miles northwest of Tokyo, 80 year old hunters catch digger wasps in nearby forests. The wasps are boiled, dried, then sprinkled over a cracker dough, which are cut with hot iron stamps to cut out the cracker shapes. The crackers are called jibachi senbei and are sold in packages of 20 for a mere £1.60.