Oh good. Maybe we can pick away at the smoldering debris and learn how U.S. spy satellites are made. Oh, and get cancer. We can also get cancer.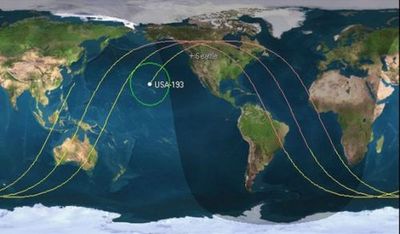 Satellite Shoot-Down Set: Intercept Near Hawaii; Debris Cloud Over Canada (Updated) | Danger Room from Wired.com
As you probably know by now, the U.S. military is going to try to shoot down a dying satellite on Thursday, around 10:30 pm eastern time, before it plummets into the atmosphere. Satellite-watchers have figured out where the Navy cruiser will take its shot — and where the debris cloud is likely to go afterwards.