Very cool Fader article from 2007 on the origin of Daft Punk and the philosophy behind their disguises.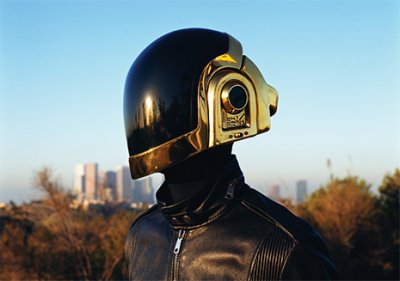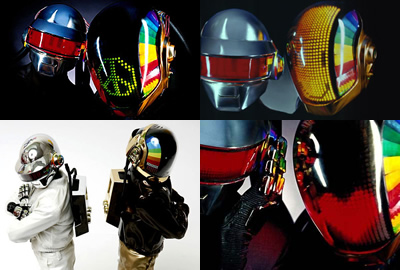 The FADER – USA: DAFT PUNK IS HERE!
There were always people eager to expose the group.s faces. (This element still exists, as a video of the undisguised duo DJing at a Milwaukee rave in 1996 recently appeared online.) In 2001, Daft Punk hoped to eradicate this problem when they debuted their robot costumes along with their second album and first masterpiece, Discovery. Devised by directors Alex & Martin and built by make up and animatronics effects creator Tony Gardner (whose credits range from Three Kings to Seed of Chucky), the robots gave them a way to hide their identities, but were bizarre enough to keep Daft Punk culturally compelling. The press played along, dutifully printing quotes from the group stating .We are robots now,. and recounting their story about how their bodies were irreparably damaged on September 9, 1999, when a sampler in their studio exploded.