A friend of mine got a job at Google in Waterloo, and some time this year, got a transfer to the Googleplex near San Jose. So, I paid him a little visit at work. The place is like a geek heaven: movie nights; free shuttle bus; bicycles you can just grab and ride to your building; boxes of umbrellas, in case it ever rains here; and the most decadent, a veritable mall food court of free food for breakfast, lunch and dinner. There were so many options for food that I finally settled on making a deli sandwich on focaccia, with turkey, genoa salami, bacon and provolone. I even put it on an available panini press, and made a hot sandwich out of it.
There was a really neat virtual Earth, which showed individual Google searches, sorted by language, and geographical source point. There were many other things as well, but unfortunately, I wasn't allowed to photograph anything inside any of the Google buildings. So these were the only photographs I could get.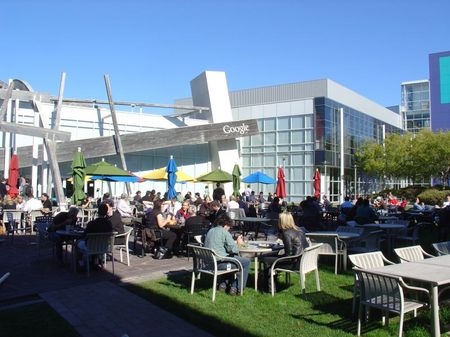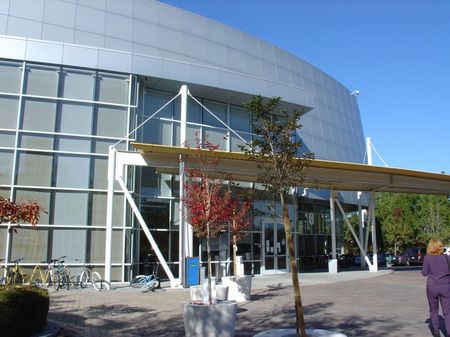 I really want to work for these guys.