We loved you, Bettie, even if we didn't know you were still alive.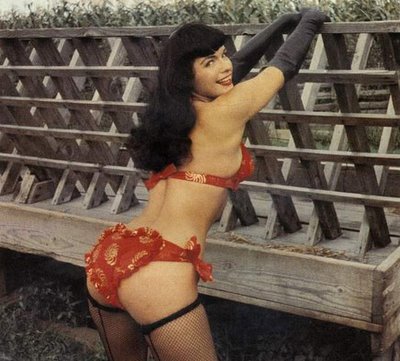 Pinup queen Bettie Page dies at 85 – Los Angeles Times
Bettie Page, the brunet pinup queen with a shoulder-length pageboy hairdo and kitschy bangs whose saucy photos helped usher in the sexual revolution of the 1960s, has died. She was 85.
Page, whose later life was marked by depression, violent mood swings and several years in a state mental institution, died Thursday night at Kindred Hospital in Los Angeles, where she had been on life support since suffering a heart attack Dec. 2, according to her agent, Mark Roesler.