It's been a really non-descript week. At least tonight was something of a change. Not a very fun change, but a change: the company X-mas party. Another year of saying grace before eating, and of rushing people through dinner and making them uncomfortable in front of the crappy DJ. It wasn't too bad, really. There were a couple of notable things that happened this year:



No kids at the party

Two free drinks and wine at the table

A pretty darned funny stand-up comic

The Support Team swept the door prizes

Free food (can't go wrong with free food)

Yeah, but there were some things that could be improved upon, and this comes to me as no surprise, though my improvements may not be considered by the Powers that Be…


Only two drinks at party

No taxi coupons

Few/poor vegetarian options

Strange kilt-wearing individuals

Crappy DJ (see above)

Few drink options (can't make a Tom Collins? It's Gin and lemon juice for crying out loud!)

Same old Waterloo Inn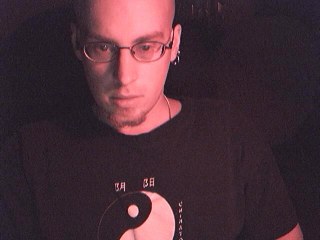 I wish I were hungover right now. No, it was pretty lame, all things considered. But they're getting better — they still don't have the whole computer industry culture thing down. Still seemed like a party for a bunch of Chartered Accountants, except they'd have better wine.