Just got back from spending a week in Cuba. A bunch of us went down over X-mas and stayed at the Los Galeones resort in Chivirico, about an hour and a half west of Santiago de Cuba.
But where to start?
The Resort: Los Galeones is owned by the Brisas chain, and is partnered with the Brisas Sierra Mar, about an hour west of Santiago. The Sierra Mar is a mecca of tourism — a mega complex of over 300 rooms set into a tiered mountainside. It boasts a sprawling beach with a Pro dive shop, a 5 storey elevator, several restaurants, including an eco-restaurant, in-pool bar, bandshell, barber, etc.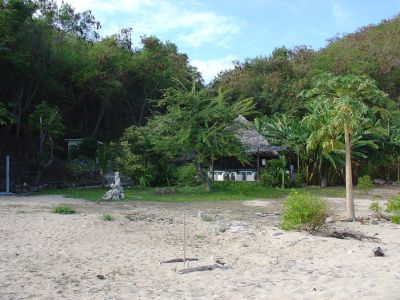 By sharp contrast, the Los Galeones resort is a small 32-room hideaway at the top of a mountain just outside of the small friendly town of Chivirico. It's only got two bars, and an á la carte restaurant with occasional buffet. The beach is some 300 precarious steps below the resort, and the beach bar also serves food — apparently they'll even cook the fish you catch if you go spearfishing.
Los Galeones is an adult resort (no kids under 16), and super friendly. It has all the amenities necessary for a fantastic getaway, but may not have everything you're used to in a mega-complex. That's why there's a bus that leaves every day at 9am to go to the Sierra Mar.
There was a live band playing almost every night, and they had an enormous buffet dinner every weekend, especially for X-mas eve and day. It was a little hard to get cigars at Los Galeones, unless you were satisfied with boxes of Montecristo minis. For larger calibre cigars, you needed to hop on a bus to Sierra Mar. They had most everything up to and including Cohibas #1s.
Chivirico: There's not much in town for the tourist, save a few sparse shops and a pretty neat little art gallery. I very nearly picked up some art from a Cuban surrealist there. My only concern was getting art out of the country safely. There were a couple of restaurant kiosks and places serving famous Cuban ice cream. There is also a bar/club just on the outskirts of the town, which had music every night, and where you could (apparently) buy all kinds of discounted cigars, which leads me to suspect some kind of scam.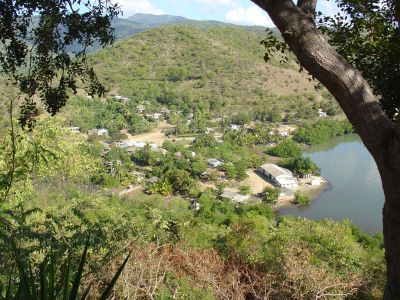 Further east is what was known as Cayo Damas (said by another tourist to be Bacardi Island), a small island hotel just minutes away from Chivirico, which rents rooms for $25 a night, not including meals. I'd consider staying there if I were looking for something not all-inclusive.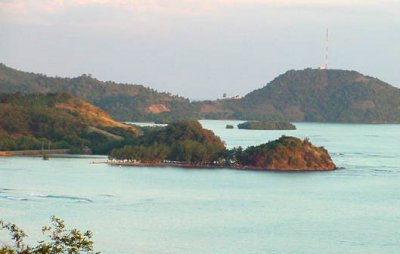 Scuba/Snorkeling: One of our team was an experienced SCUBA diver, and he was a little disappointed by the diving situation in our area. The dive shop was very professional, the dives were cheap, and there was no extra fee for equipment. However the dives weren't very spectacular. This was probably a result of the recent hurricane activity — everything was buried in sand, and there was little sign of regeneration. Hopefully the south end of Cuba will be better in another few years.
Cuba: The people super friendly. We only got accosted in Chivirico twice, and both people wanted us to mail letters for them. One wanted my hat, but I was using it at the time. I'm still not very comfortable with going to people's houses unless I know them a little. It's probably a safe way to go.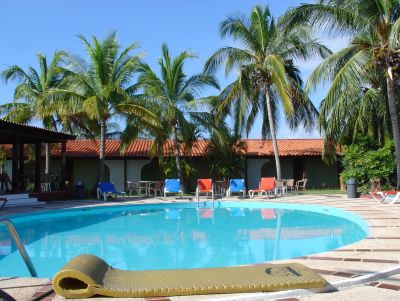 People in Cuba are poor, but not particularly needy. They have most everything they require, including education, health care, jobs, and food. There's not a lot of food, don't get me wrong. You are unlikely to see many fat Cubans while you're there.
If you want to bring gifts to Cuba for the locals, start here, at http://www.notjusttourists.org/. You are allowed to take 10kg of added luggage for humanitarian purposes, and these folks will set you up with a free bag of hospital supplies. They'll get you a doctor's note to help it through customs, and they give you the address of a nearby doctor so you can deliver the aid directly, and feel really good about yourself.
If you want to do it yourself and bring a bunch of small things, here's what I'd suggest, based on what I've seen other people handing out:
packages of gum
soap packs, such as Irish Spring or Lever 2000
baseball hats
multi-vitamins
pocket tools
jewellery
panty hose
key holders
guitar strings
t-shirts
… and of course, money will do, if you need to tip someone. And you really should. Keep in mind that the Peso Convertible (tourist money) is artificially on par with the U.S. dollar, and is worth about 23 times more than the regular Cuban Peso. A typical Cuban wage in the resort industry is about equivalent to 10-15 Peso Convertibles. Meaning, if you tip someone $10, you've doubled their monthly wage. So while it may not be necessary to tip much, tip small amounts frequently if you are getting exceptional service.
Road Safety: Roads in this part of Cuba are pitted and treacherous. Despite appearances, they apparently do get a lot of maintenance. On our return to Santiago, it looked like some amount of repair was going on. However the torrential rains and hurricane weather continually destroys the roads, so driving is dangerous. Take a bus instead. As an example, two people in our resort were involved in a scooter accident on their first day. They were patched up nicely, but the rest of the week must have been quite painful for them.
In fact, there's a certain, subtle lack of safety standards in Cuba. We encountered a pretty banged-up group of teens from the Sierra Mar resort, and they all looked like they were in some kind of communal accident. Cuts, scrapes, and bruises mostly. But you do get the impression that one false move may mean injury or death. Such as 300-some-odd steps down to the beach, with differing runs and rises on each step.
I've collected a number of photos from the Los Galeones resort, in case anyone's interested in seeing more of it.