The kitchen cabinets are all in, and the granite countertop should be arriving on Saturday. The cabinet guy finally put the bar countertop in place and it's starting to look fabulous. R couldn't wait to start putting stuff away, and when I got home last night most of the booze was already stacked.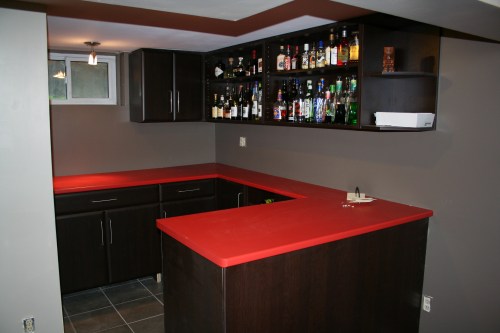 They thoughtfully put in a wine rack for us: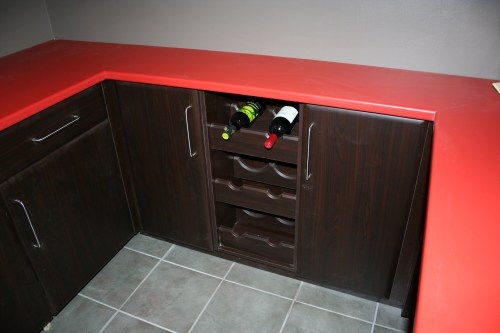 The sink should be in later this week. Right now, it's quite conspicuous by its absence: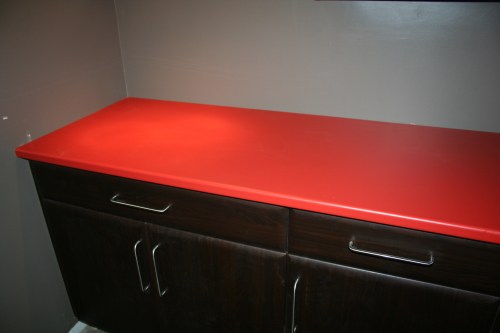 Once the outlet is rewired, the bar fridge will go in below. There's a raised bar section as well, so we'll need to get some tall stools that match the hot orange countertop:


This wasn't all the booze. Turns out we were missing one more box of liquor bottles. These shelves are quite full now: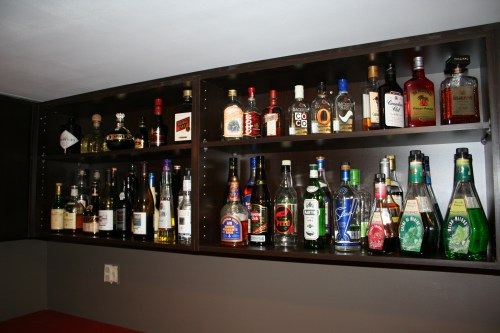 The only things left to install are some more tiki-themed knick-knacks, or maybe a bright neon fixture, and a "bar is open" sign.