I dunno. They may be geeky drinks, but they look like they'd taste awful. Give geeks a little more credit for choosing something delicious first, then making it stupid-sounding.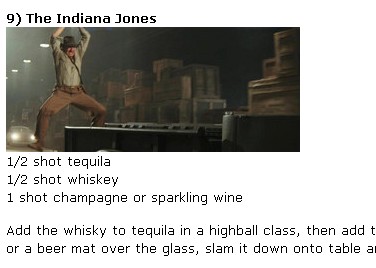 Topless Robot – The 10 Geekiest Cocktails Ever
As long as grown men keep reading D.C. comic books and George Lucas keeps destroying films, there will always be geek-drink drunks, ready to create a drink and name it after a fictional character, although not necessarily in that order.