Taking a joke product and making it for real. All too common a symptom of the Internet meme zeitgeist.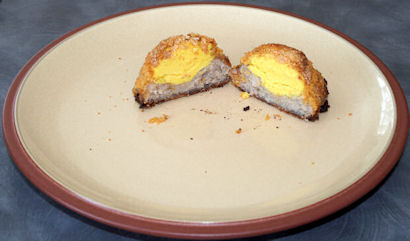 Apparently, if you add the egg too late you end up with a "pac-man in a meat canoe with his mouth shut and cocaine all over his face." That description, on its own, deserves some kind of award.
Is it a biscuit or is it a cake? Neither, itâ..s meat!