Staying at my favourite hotel in San Francisco — the Hotel Kabuki. Tonight, I'm on the club floor, which requires card access before the elevator will even move. Yeah, it's pretty cool, but it all costs money. I inadvertently found out I get a continental breakfast too. That's pretty good, no?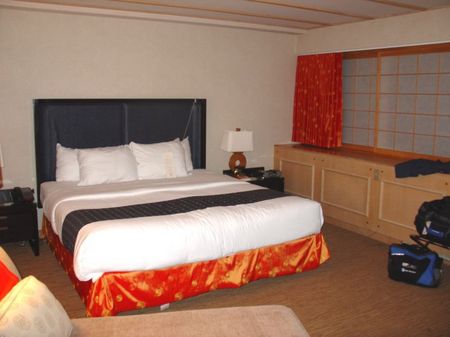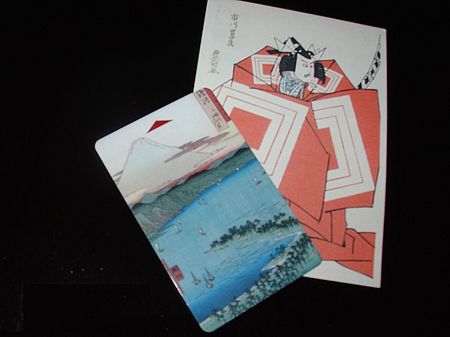 The honour bar is pretty pricey, but there's a grocery store right across the street that sells sake. And in the long run, that's what's important, no? Nearby, there's a place (Isobune) that does the sushi boat thing (but that was super busy tonight), and there's even a place (Juban) that does Wagyu beef (but that was $38 for an entree). So I ended up at the O Izakaya Lounge. To be honest, the place is better for drinking than eating. The kimchi (spelled kimchee in the menu) was slightly better than the saba sashimi (which ran about $12 for 6 pieces), but they had Sapporo on draft, and that pretty much made my dinner.
It wasn't really enough for me, but I bought some rice crackers and sat in my room, drinking sake and watching Maverick on TBS. OK, I'll admit, it was a pretty funny film. Graham Greene was the best part of the film.