No argument from me on this one, though I wouldn't mind seeing the other entries.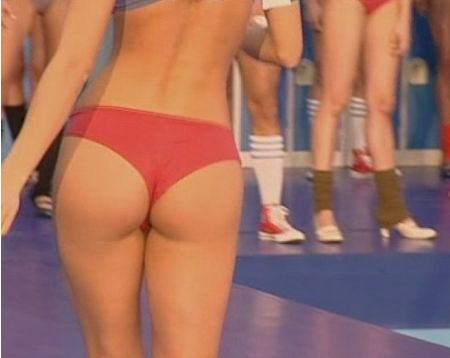 Yes, there's a video too. Winners were selected from both male and female contestants.
YesButNoButYes: World's Best Derriere Award…
Melanie Nunes Fronckowiak, 20, Brazil, and Saiba Bombote, 27, France, were awarded the title "Most Beautiful Bottom in the World", a modelling contract for the next international Sloggi campaign, â.¬15,000 prize money, and insurance for their precious derrieres.