Oh no! This place was the mecha of Tiki culture in San Francisco!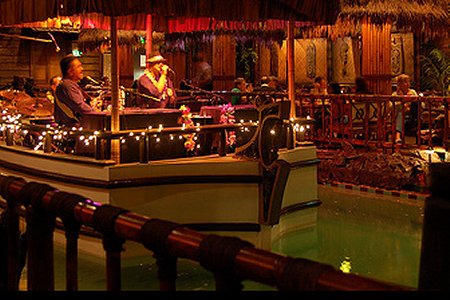 Will The Tonga Room Be a Casualty of The Fairmontâ..s Condo Plans?
An alarm is going up amongst tiki-lovers and all those who appreciate San Franciscoâ..s eclectic (hic!) history! The Tonga Room, the much loved tacky tiki bar in the Fairmont Hotelâ..s basement (California @ Mason in Nob Hill), is at great risk due to its ownerâ..s plan to convert a large portion of the hotel into condominiums.
The plan would replace the existing Fairmont Hotel Tower with a new Residential Tower and in the process convert 226 hotel rooms into 160 condos. The Tonga Room is at the base of the existing tower.