Just starting sailing season here, so this is some good news for the 16 year-old solo sailor. Her parents must have been going crazy.
While I think you've got to be a little nuts to try something like this, I can't lay any blame on the parents for this, since the kid's probably a better sailor than most of us.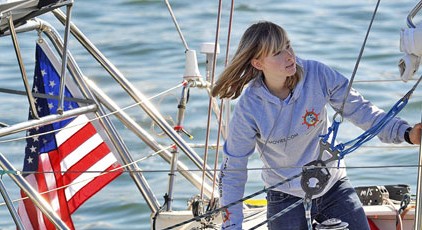 A search crew has contacted a 16-year-old California girl feared lost at sea, and she is alive and well, her family says.
A search was launched for Abby Sunderland, who is trying to sail around the world solo, when she triggered her emergency beacons after encountering rough seas in a remote patch of the Indian Ocean.
Searchers aboard a Qantas Airbus A330 spotted the teen's boat Wild Eyes and made contact with her via radio after about 20 hours of silence, family spokesman William Bennett said.
You can view her blog here.
CBC News – World – Missing teen sailor found safe