I'm sitting in a surprisingly empty Second Cup at the corner of University and Philip in Waterloo. The Americano I'm drinking is hot and strong, unlike myself this morning. I've got some serious chills from the weather, but I hear it's supposed to look a bit better later this week. Two blonde university chicks (who look like sisters) stand watch over the counter, not that I can see them where I'm sitting — I'm near the back, right beside the door. There are big comfy-looking wing chairs here but I'm not sure I could type in them.
I had a look at my activity log last night while posting, and it confirmed my fears about my site — I'm being bombarded with comment spammers. Ever since I fixed the comment posting on my site, I've been flooded with "texas holdem" and "penis enlargement" comments. There have been so many, I'm beginning to think there's a whole lot of poker players out there with small penises.
I heard about a study on CBC that found click through rates on spam were at about 8%, making it a successful way of advertising (this was email spam, as opposed to what's hitting my site). This just depresses me — that there are idiots out there who are clicking on these things when they come into their mail boxes. Oh, yeah, I click on all those Alienware and ThinkGeek and PCDJ emails I get … but those are SUBSCRIBED mails — SOLICITED BY ME!
I kind of wish these guys would just leave me alone. Over the weekend, I got hit with over 100 pings and comments. Luckily, most of them were denied by some of the awesome tools I put in place. I want to thank the nice folks at www.jayallen.org for the free tool.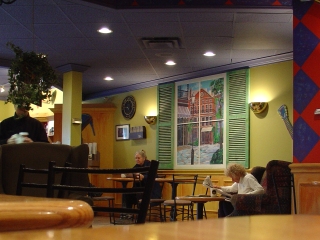 (There's a weird instrumental jazz version of a SmashMouth song playing in here. I almost didn't recognize it.)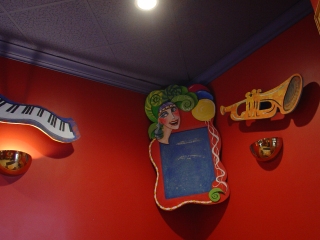 The cat's going back to the vet on Wednesday. Got to get her some more antibiotics. Her eye's gotten all crusty again, and she's decided to simply deal with it, instead of grooming herself. The only time her eye gets cleaned is when I grab her and clean it with a tissue, or when Athena grooms her. It's kind of funny … normally, when the cats groom each other, it's a pretext for fighting. But at least they're getting clean.
Might try to see "Kung Fu Hustle" tonight. R's going swimming, so she'll miss it, but she's counting on me liking it enough to watch twice. She knows me too well.