For those of you confused about the generational cohorts (and why shouldn't you be confused about this arbitrary, ageist grouping of people), Pew Research Center has come up with a definite delineation, based on birth year.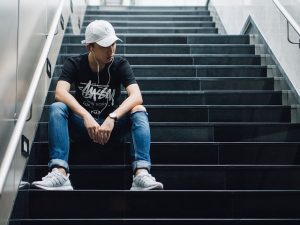 So, FYI, here's how it goes:
The Silent Generation: Born 1928-1945 (73-90 years old)
Baby Boomers: Born 1946-1964 (54-72 years old)
Generation X: Born 1965-1980 (38-53 years old)
Millennials: Born 1981-1996 (22-37 years old)
Post-Millennials: Born 1997-Present (0-21 years old)
In addition to defining the birth years of Boomers and Gen-X'ers, Pew's main focus with this research was to highlight where Millennials end and the yet-unnamed "Post-Millennial" generation begins. The new Millennial cutoff of 1996 is important because it points to a generation that is old enough to have experienced and comprehend 9/11, while also finding their way through the 2008 recession as young adults.
Via Mental Floss