This is kinda depressing. No more Mel's Diner, Mr. Sushi, or Al Madina.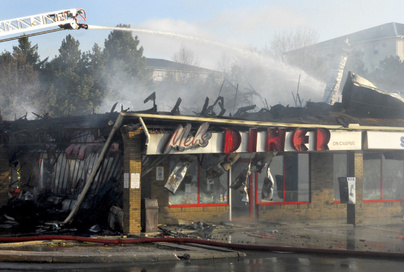 A fire Thursday morning destroyed several businesses in a Waterloo plaza.
Businesses affected by the blaze at the Campus Court plaza, 140 University Ave. W., include Mel's Diner, Tabu, Mr. Sushi, University Vision Centre, Sugar Mountain and Caesar Martini's.
TheRecord.com – Local – Fire destroys businesses in Waterloo plaza
Update: I heard that the other building's ok. If I got off my ass, I'd go over and see for my self.