I recently received a couple of boxes of PX 70 Color Shade from The Impossible Project's online store. They've recently started making instant film for Polaroid cameras, and are redoing the entire formula from scratch (or something like that).
This PX 70 is their first attempt at making a colour film, and I've made some comparisons against some expired 600 film I had sitting at the back of the fridge.
In each case, the expired 600 film was shot with a Polaroid Sun 600 LMS in outdoor conditions. The PX 70 is film designed for an SX-70 Land camera, and that's what I used, in mixed indoor/outdoor situations.
The image on the left is the expired 600 film, the right is the PX 70 Color Shade film.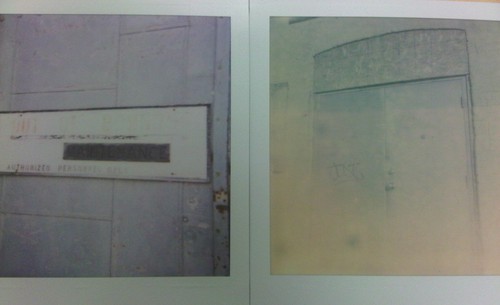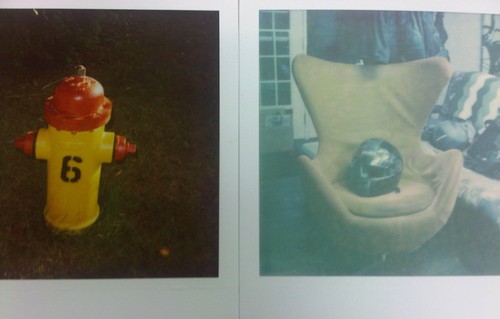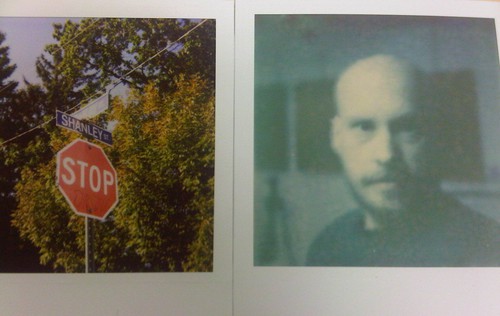 They've got a ways to go yet, but there is indeed colour in the pictures; a very vintage-looking washed colour. Impossible Project stated very clearly that this is an experimental film, and it's very light sensitive, especially within the first few hours of being exposed. So, I took care and ejected the images straight into the film box, where they stayed overnight.
Honestly, I'm more impressed with the performance of the so-called expired 600 film. The outdoor pictures look awesome.
Some other notes: A blue caustic paste leaked out of two of the pictures. I've had this happen before with regular Polaroid film, so I just cleaned it up.
The images of the images were taken from my BlackBerry Bold 9700.